Welcome to the Rednock Sixth Form Committee.
The Sixth Form Committee aims to work with students and staff to create exciting opportunities throughout the school year. We aim to organise a range of stimulating and enjoyable events, which benefit students, teachers, the Sixth Form and local charities. Being on the committee allows students to make the Sixth Form a better place to learn and socialise. The committee consists of twelve members selected by the previous group of Sixth Formers.
This team is then split into three sections; Social, Charity and Publicity. The social committee are responsible for arranging events, such as, the annual winter and summer balls, the charity members are delegated the task of planning fundraising events like the Christmas Fair and the publicity group is in charge of promoting Rednock Sixth Form and all of its events.
Together we make Rednock Sixth Form welcoming, diverse and constantly improving.
Current Committee Members 2021:
Chair: Jasmin Sprague, Amy Burkes
Finance: Ben Pitts
Social: Ben Lane, Caitlin Keep
Events and Fundraising: Hannah Lambert, Daisy Troup
Environment: Martha Herbert, Troy Probert, Alice Smith, Chloe Buckley
Welfare and Well-being: Kate Wood, Lauren Farr, Beatrice Pugh
Admin and Publicity: Natasha Trinder, Tyler Tudor and Nieve Brown
Enrichment: Sophie Day, Anna Blanch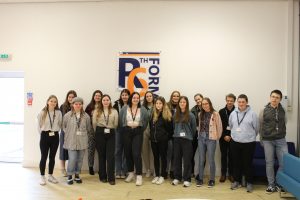 If you need to get in touch with the 6th Form Committee please email: [email protected]